Application Controls (AC) in Operational Processes uncovered

21/02/2024
€1.600,00
(€1.936,00 incl. VAT)
€1.200,00
(€1.452,00 incl. VAT)

16/03/2024
€1.800,00
(€2.178,00 incl. VAT)
€1.400,00
(€1.694,00 incl. VAT)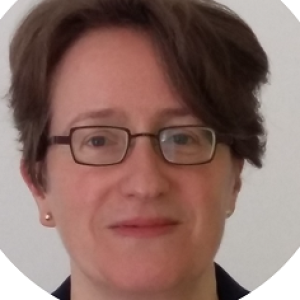 Corinne Dekeuster

21 March 2024 - 09:00

22 March 2024 - 17:00

IIA Belgium

English

Beginner

14 CPE-points
TITLE:
Application Controls (AC) in Operational Processes uncovered
OVERVIEW:
Digitalisation has accelerated the automation of business operational processes. This has made our lives easier in many ways, but the underlying technology also brings new risks. Companies that want to have and maintain control over digitalisation must be able to identify those risks and, where necessary, tackle them. The role of Internal Audit is to audit both the operational business process and the underlying Application systems' risks to provide stakeholders with a comprehensive picture.
TARGET AUDIENCE:
This training requires a basic knowledge of IT and audit skills.
COURSE OBJECTIVES:
This course teaches you how to integrate IT and digital risks in the operational audits that you perform on existing business processes. You will learn how IT and digital risks can influence those processes and how you can identify and audit them.
You will learn, through practical examples, how to perform a combined business and application systems audit in a risk-based audit approach. You will also learn about the consequences application systems and digital risks can have for organisations and how you can best deal with those consequences. It goes without saying that you will be provided with all the tricks and techniques to perform combined audits properly and according to the latest insights.
This training does not cover the ITGCs (General IT Controls) – see training "Understanding & auditing Business processes' risks related to IT (IT General Controls)"
This training is based on an extensive case study.
Identifying and describing the business process' scope ready for risk assessment

Mastering the operational audit process

Identifying the types of automation in the business processes

Assessing the application system's risks impacting business
COURSE CONTENT
Application Systems and operational audit definition, contents, scoping

Operational process management & documentation

Mastering the operational audit process

Identifying the types of automation in the business processes

Performing the integrated audit scoping, risk assessment and assignment (work programme evaluation and testing)

ITGCs (a short summary)

Application controls extended (in the Preparation, Input, Process and Output phases of a business process) – also in ERP systems and UDAs EUC).

Assessing mitigating application controls in the operational process audit

References documents – ready to use
Trainer
Corinne Dekeuster