Elevating IA impact and developing a culture of effective internal control

15/04/2024
€800,00
(€968,00 incl. VAT)
€600,00
(€726,00 incl. VAT)

09/05/2024
€900,00
(€1.089,00 incl. VAT)
€700,00
(€847,00 incl. VAT)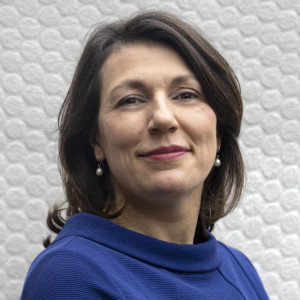 Ralu (Elena) Nistor-Lustermans

14 May 2024 - 09:00

14 May 2024 - 17:00

IIA Belgium

English

All levels

7 CPE-points
TITLE: Elevating IA impact and developing a culture of effective internal control
OVERVIEW:
This one-day workshop is meant to help internal auditors (but also other lines of defense, like compliance, risk management, etc.) to explore how they can elevate their impact and help the organisations in which they operate to deploy a culture of effective internal control.
While IA is supposed to keep its independency and provide assurance over internal control, it can also play a role in helping the organisation deploying a culture in which effective internal control is not an audit report goal, but an organisational embedded way of operating.
Having effective internal control is a sign of good corporate governance and it requires a close collaboration between various functions at different levels of the organisation.
So what does it take to deploy a culture of effective internal control?
In this workshop we will explore the answer to the question above, and more.
COURSE OBJECTIVES:
Outcome of the workshop:
Participants will take away tools and ideas on how:
to build trust with their peers and stakeholders

to show vulnerabilities and embrace other vulnerabilities in a constructive way

define team and individual purpose and mission statements which link into organization purpose/mission.

Enhance their communication and collaboration with peers and stakeholders.

Possibly shift their perspective on how to talk about the importance of internal control effectiveness not only as IA audit report outcome but as an organisation's way of operating.
COURSE CONTENT:
All organisations want to seize opportunities to deliver on their goals and vision/mission, and for that to happen they also need to manage their risks.
Having effective processes and a culture of (effective) internal controls in place, is part of that journey of achieving the organization's goals.
How can each IA as a function and the individual internal auditors elevate its/their impact and deploy a culture of effective internal control? - Is the question we will explore in this workshop.
Three of the pillars of building great performing teams are: Trust, Vulnerability and Purpose. How do these apply to IA?
Building trust

individual level. It starts with each internal auditor, becoming aware of their unique strengths, behaviours and how those impact on their results.

team level. IA clear mission, visibility, etc.
Some of the attributes which are required to be developed at individual and team level:
active listening,

creating a safe space for auditees to share critical issues

empathy

enhancing collaboration with other functions

connecting the dots and thinking outside of the box
Vulnerability: can IA and auditors show vulnerability

?
How would vulnerability look like for IA, so that they don't lose professional trust, but they gain more trust. – This would be organized in the form of an exercise for 30min in groups to discuss and produce ideas.
Shared Purpose:
Various studies have shown that employees who have a clear sense of purpose and understand how what they do links into the bigger picture and helps others, makes them happier and helps them perform better at work.
IA had a clear mission defined by IIA, how can that mission be made more meaningful to stakeholders and link into organisation's mission and purpose? Can internal auditors define their personal mission statement, linked into IA mission and organization mission.
PREREQUISITES: No specific requirements, only to have a high-level understanding of the role of Internal Audit.
Trainer
Ralu (Elena) Nistor-Lustermans